.*MAGIC IN MOROCCO*
Writing, Wellness & Wanderlust
 November 21-26th, 2018 Marrakech $1250 total

Want to go sightseeing and become immersed in color as well as culture? Want to explore your creative side and feel positive? You'll have daily yoga/meditation by yours truly and writing prompts from my friend Megan. Whether you're working on just journaling, thinking about breaking into travel blogging or writing a screenplay AND hope to become more mindful in your life AND always wanted to check Morocco off your bucket list, join us! You'll gain insights into how to improve your personal craft and being while seeing this beautiful part of the world. It's your time to get away for the Thanksgiving holiday. 
You'll stay at the charming Riad Cinnamon, in the heart of the city. We chose this boutique property because it's a beautiful, cozy, inspiring place: with a rooftop terrace, a cozy lounge, pool and patio. Prices are based on double occupant rooms (twin beds), but if you prefer a room to yourself, we can arrange for an added fee.
In between writing and yoga sessions, we'll head into the amazing city of Marrakech — imagine waking up, getting your thoughts on paper, then walking down cobblestone streets to souks. Your soul will be inspired; your senses will be delighted.
You'll arrive to a welcome dinner in Marrakech for intention-setting and of course, indulgence on delicious traditional foods. We'll close out the stay with a group dinner.
Meet us!
Megan✍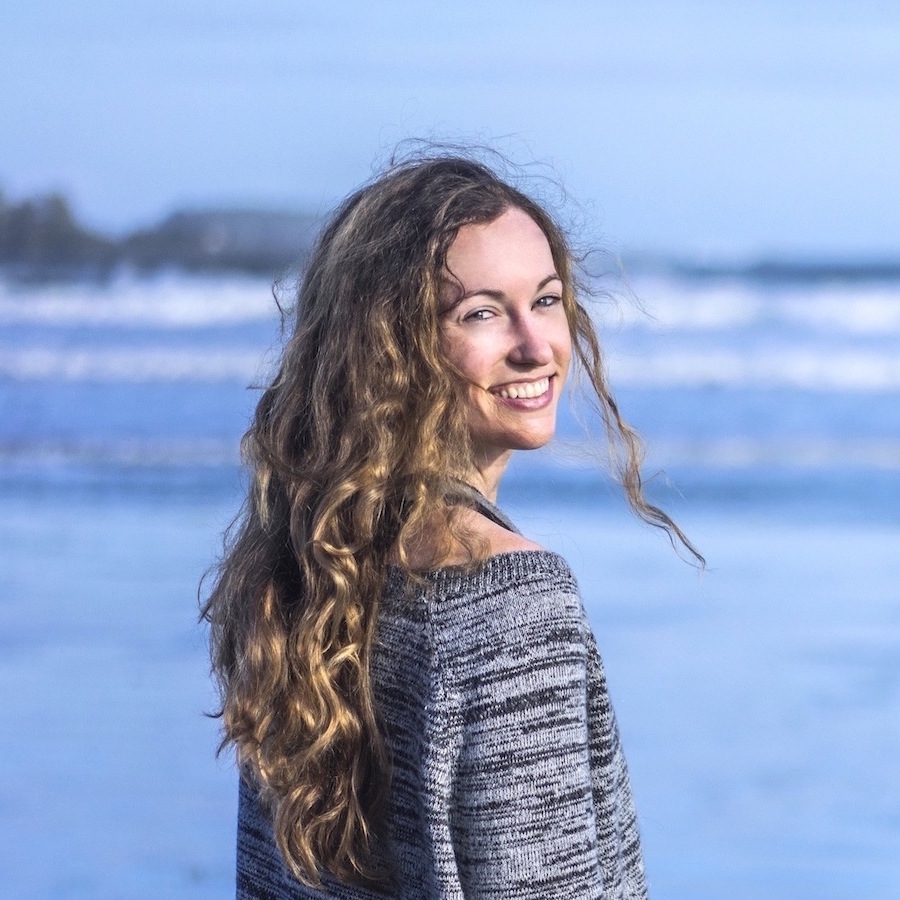 Megan is the award-winning writer behind Bohemian Trails, a blog for the savvy and stylish traveler. Her writing credits include Lonely Planet, Fodor's, Bravo TV, Teen Vogue, WestJet Magazine and Bustle among others. She has also served as a specialist for branded content, digital marketing and social media strategy—helping companies like Uber, Marriott, Canon and Heart Digital reach their target audiences. Megan currently runs content at Grabr Inc. and is working on a new adult urban fantasy novel in her free time. Follow her on Instagram: @BohemianTrails
Ko 🙌
Ko is deputy editor of NY Yoga + Life magazine, and an insight teacher in NYC. A certified yoga and meditation guide, she is an award-winning storyteller who has been a correspondent on CBS and written for some of your favorite publications like Cosmopolitan, Nylon, Glamour and more. She has led workshops around the nation and been a retreat leader in Italy and Bali. Ko believes in yoga as therapy, for creativity and spirituality. Follow her on Instagram: @konakafe
Logistics
Leave US Tuesday evening to arrive on Wednesday and check out on Monday if you're keeping an aligned schedule.
Spots are limited — If you have any questions or to secure your spot with a $500 non-refundable deposit, please contact me at ko[at]nyyogalife(dot)com
Consider bringing a friend, so you can bunk together. Let's make it a "friendsgiving!" 🙂
What's included
✔ tourist taxes
✔ breakfast daily — and unlimited tea
✔ welcome dinner
✔ daily writing
✔ daily yoga
✔ closing dinner
✔ optional cultural group activities
✔ complimentary use of local pay-as-you-go cellphones
✔ access to entire riad: patio, pool, lounge, roof terrace with fire pit
✔ air-conditioning, minibars (at your own expense), satellite tv
✔ fantastic views, stargazing opportunities
✔ once-in-a-lifetime experience
✔ hotel app
What's not Included
❌ airfare
❌ travel insurance
❌ transport to the hotel
❌ daily lunches
❌ dinners (excluding welcome and closing dinners)
❌ alcohol
❌ souvenir shopping
❌ Hammam treatment (available at neighboring sister riad!)
❌ private lessons
 "Travel light, live light, spread the light, be the light." -Yogi Bhajan
. . .
My yoga is a mix of meditation and movement that brings you mindfully and lovingly into your highest sense of spiritual self.
I'm a modern yogi giving you a different definition of "yoga" to find your way. A 200-hour Yoga Alliance teacher, Buti restorative expert and certified lovingkindness meditation guide, I've grown my slow flow practice through passion and insight. I've co-led overseas retreats in Bali as well as Italy, regional weekend getaways and nationwide sessions for conferences. I've also taught children in diverse communities, inside a church for special services and led corporate workshops. Kindly inquire for private classes. See below for my schedule.
Here are some testimonials:
"My body feels energy, and the inner peace I have after the class."
"I love the yoga class. Ko is a wonderful teacher. I look forward to it each week. I wouldn't miss the class. I feel so good after it."

"She has such a great voice for meditation."
Flow with me at:
Regularly at Crunch E. 34th St. Sundays 10am & E. 59th St. Mondays 6p
. . .


CHECK OUT: The most recent issue of NY Yoga + Life (where I'm editor!)
SEE: How to Work Out in a Hotel on Forbes
READ: Meditation for Marathoners for Mens' Journal  Learning to Sleep on Vacation on Yahoo & How to Meditate while Traveling via Travel Immersion & An Open Heart, An Open Mind to Meditation on Huffington Post
FEATURED: on Monster series' creative career
WATCH: How to do Yoga Anywhere on MSN
LEARN: Yoga for Love on Bustle